Home
Críonna

Kennelissä kasvattamme kerrynterriereitä kotioloissa Espoossa. Tervetuloa viihtymään kotisivuillemme ja tutustumaan kerryihimme!

Cindy sekä Conny ovat menestyneet koiranäyttelyissä.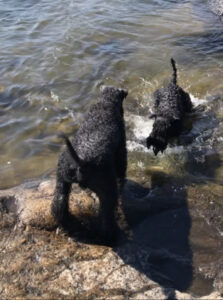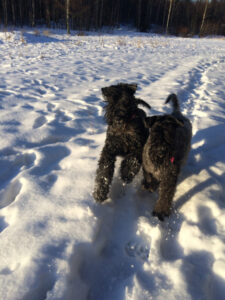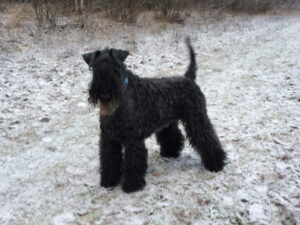 Svenska I Críonna Kennel uppföder vi kerry blue terriers i vårt hem i Esbo. Bekanta dig med våra hemsidor och skriv gärna i vår gästbok. Tack 🙂
Våra C-valpar föddes 25.8.2014
, 3 hanvalpar och 2 tikvalpar. Alla valpar har funnit sina nya hem. Tack till alla familjer för ett gott samarbete.
English
In Críonna Kennel we breed Kerry Blue terriers. W
e have a small kennel in home surroundings in the City of Espoo, in Finland. Please, visit our websites and write in our guestbook. Thank you 🙂
Our B-puppies
were born in feburary, 2011.
Our last C- litter was born the 25th of august 2014, 3 male puppies and 2 female puppies.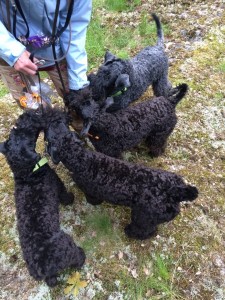 Francais
Dans notre élevage "Críonna Kennel" nous élevons des Terrier kerry blue.
Nous sommes basé près d´Espoo, au Sud de la Finlande.
Nous vous souhaitons la bienvenue sur notre site et nous vous invitons à signer le Livre d´Or! Merci 🙂
La naissance de
nos B-chiots
était en février 2011.
Nos
C-chiots sont nés le 25. 
a

oût 2014, 3 chiot mâle et 2 chiot femelle. 

Kennel Críonna Esbo /Espoo Finland e-mail: crionna(at)crionna.fi
www.crionna.fi